Are you looking for a great way to build team and client relationships?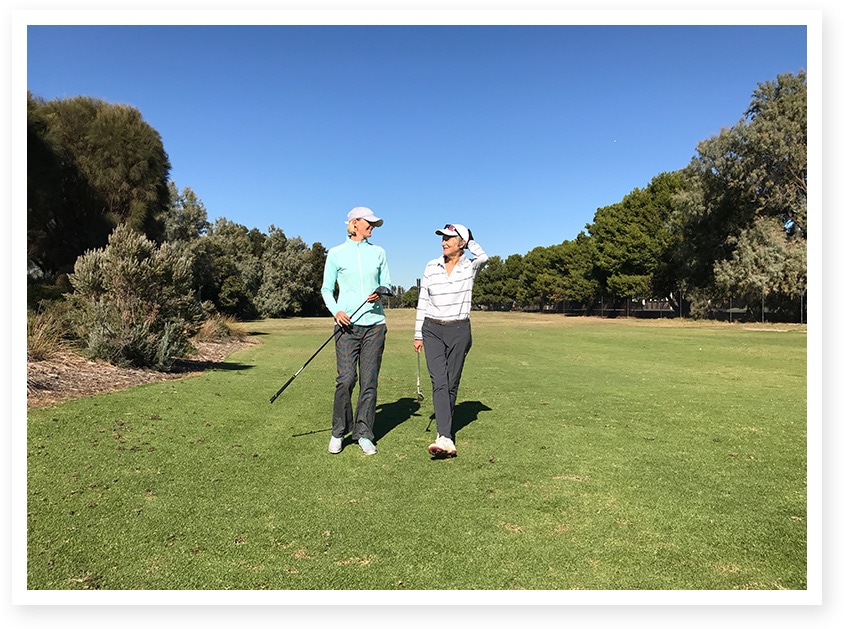 A Corporate Golf Day is one of the most effective and powerful business tools that any business can use to build solid and long lasting partnerships with clients and staff.  Being a former LET, LPGA and ALPG player I can deliver any pre game tips, lessons or simply join you out on the golf course to make sure that your day is a professional and a memorable one.
With many years of experience in Corporate Golf Days my aim is to meet and exceed business and client expectations.
Some key benefits of Corporate Golf Days:
Corporate Golf Days are not only great fun, but they are memorable! An outstanding way to leave a lasting impression.
They create a great opportunity for photos to be shared on social media building upon your brand awareness.
Providing recognition to your valued staff and clients is a great way to promote healthy, long term relationships.
Tailor made ½ day and full day services available.  Price upon request.
Please contact Anne-Marie on mobile 0403757438 or email riverlandgolf@gmail.com for bookings or further information.