Adelaide Shores Golf Academy and the Westward Ho Golf Club proudly run the MyGolf Program suitable for boys and girls aged 5-12 years. Endorsed by Golf Australia and the PGA of Australia the MyGolf Program is
Affordable with all equipment supplied.
Fun and simple instruction with game based activities used to learn and develop the skills of golf.
Delivered by accredited PGA professionals.
Important life skills including sportsmanship, respect, etiquette, and perseverance are taught along the way.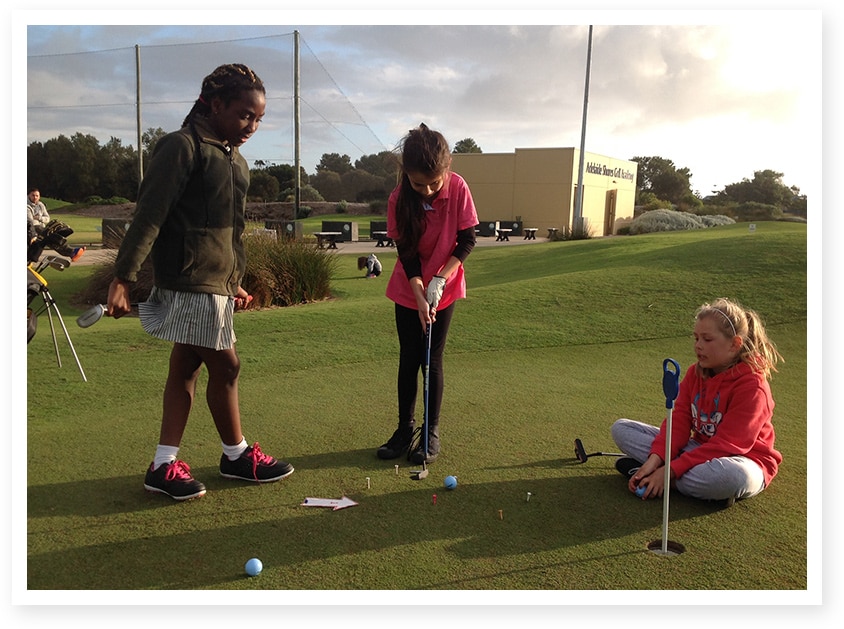 Each child that enrols into the MyGolf Program will receive a MyGolf Shirt.  These shirts identifies the juniors as being part of the MyGolf Program and the Westward Ho Golf Club whereby they can use the facilities.
MyGolf participants will have the opportunity to receive a fantastic pack containing
7 Iron
PVC Golf Ball
Drawstring Backpack
MyGolf Cap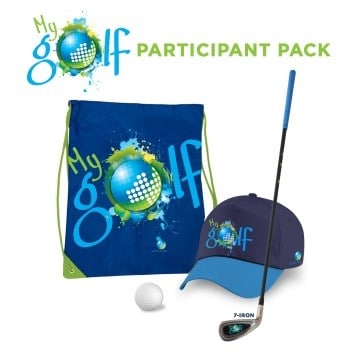 Adelaide Shores Golf Academy runs two skill levels.  Birdies Program (beginners) and Eagles Program (intermediate) for juniors.  The program is ran during the school term, excluding public holidays.  Session details are below:
Birdies Program is ran on Monday evenings from 4.15pm-5.15pm and Saturday mornings from 9.00am-10.00am.
Eagles Program is ran on Wednesday evenings from 4.15pm-5.15pm and Saturday mornings from 10.00am-11.00am.
We look forward to introducing your child to golf through our MyGolf Junior Programs